Tickets ON SALE for Curse of the Starving Class!
CURSE OF THE STARVING CLASS
By Sam Shepard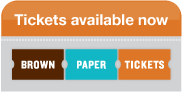 A darkly comic exploration of the American family psyche, this Obie Award-winning play is an expository look at the four members of the Tate family who live on a half-neglected farm in rural California. Having driven his family deep into debt, an alcoholic father strives for an impossible redemption in a home his wife has struggled to maintain for so long. Meanwhile, their two children teeter on the brink of adolescence and adulthood, revealing the role their parents' dysfunction plays in their escalated loss of innocence. Trapped in a grotesque farce of the American dream, we see these four characters seduced by credit and developers, dreaming of escape while constantly facing the reality of hunger. The play examines the death of the American family as hardship clouds all interaction and any mutual understanding is lost.
Intended for audiences 16+